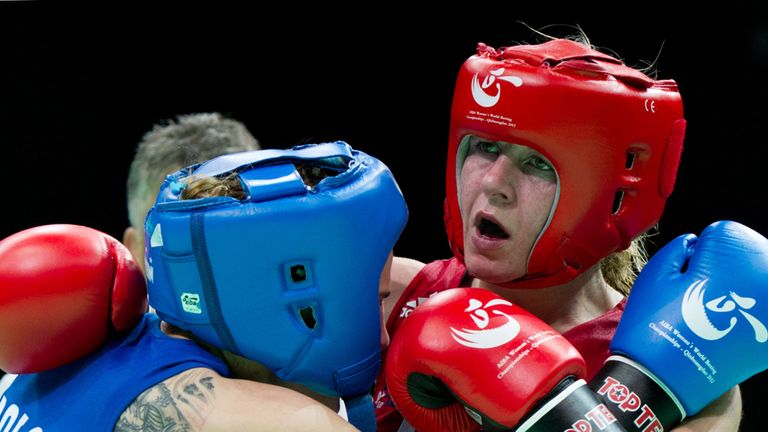 England's Lisa Whiteside won her first preliminary bout in the 51kg division of the Women's World Boxing Championships in Jeju City, South Korea.
The Preston-based 29-year-old eased past Yana Burym of Belarus by unanimous decision, following in the winning wake of compatriot Sandy Ryan, also in the 51kg division. Stacey Copeland did not fare so well, beaten by world No 2 Elena Vystropova.
Whiteside, a world bronze medallist at 57kg two years ago, is hoping to seize her chance in the absence of Olympic champion Nicola Adams due to injury.
Charlene Jones of Wales also advanced with victory over Caroline Veyre of Canada in the 60kg division.
Ireland endured mixed fortunes with a win for European bronze medallist Claire Grace at 69kg while team-mate Joanne Lambe went out.