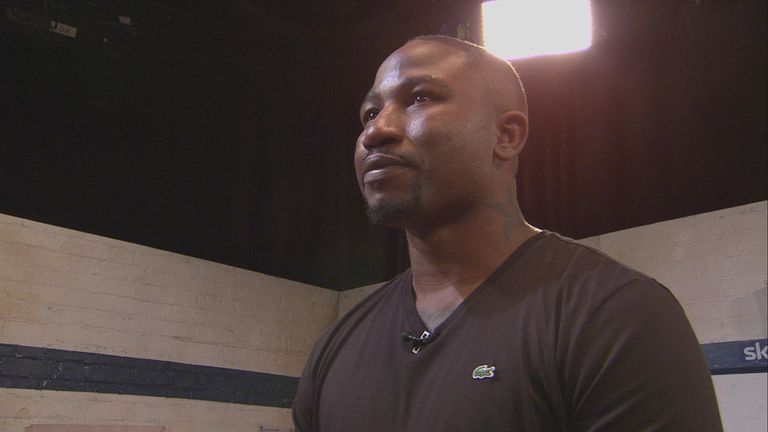 The London-born cruiserweight – based in the United States – left his California camp for Ukraine last week to warm up for the IBF's southpaw champion with some tailor-made sparring.
Olympic gold medallist Oleksandr Usyk has been identified as the man to hone Afolabi's preparations ahead of a December 6 contest that sees the challenger return to Germany – scene of his three failed attempts to take Marko Huck's IBF belt.
And Afolabi said: "I've watched Usyk fight before and he is clearly very strong and talented. He is a tall southpaw who will help me prepare for Hernandez. If I can do well with him I will beat Hernandez.
"I'm done with Huck, three fights is plenty and it's time for a change. I've been studying Hernandez for the last few months and know what will work against him."
Asked about the possibility of home-town scoring Afolabi, who drew with Huck in May 2012 in between two defeats to the German, said: "I just focus on winning the fight, as many rounds as possible to leave no doubt."
Cuban Hernandez will be making the fifth defence of his title and has not been beaten since Wayne Braithwaite inflicted his only professional defeat way back in March 2008.
But Afolabi's promoter Tom Loeffler said: "This is a great opportunity for Ola. He had the three very close bouts with Huck but has now fought his way back into another world title fight.
"His perseverance throughout his career has served Ola well and I am confident sparring with Usyk is the right move and will have him well prepared to beat Hernandez."